"They go above and beyond to help us get what we need to keep our equipment up and running."
Health & Wellness Director, Hilliker YMCA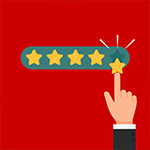 "I am very happy to recommend the Fitness Doctor as a consultant of both exercise equipment sales and maintenance of exercise equipment.  I am continually impressed with their honesty and creativity.   I have had the pleasure of working with the Fitness Doctor since the late 1980's when I worked at the Miami Valley Hospital.  Our wellness center was serviced by the Fitness Doctor.
As Fitness Director of Four large Boston based fitness centers in Massachusetts, I would often call the Fitness Doctor for advise on equipment and how well it held up under heavy use.  Most of the time this advise was given free of charge and proved to be very helpful.
Now as a Assistant Director to the Spa at Pinehurst and golf fitness specialist to our golf advantage fitness schools, I call on the Fitness Doctor whenever I have a question about the latest fitness equipment and especially the maintenance of it. Here at Pinehurst, we are developing a state of the art golf fitness room with various programs and services for our golfers.  We are establishing research projects with a major university to study golf fitness exercise and their benefit to the golfer.  As we grow and our equipment needs change, I will rely on the Fitness Doctor to advise me in the area of exercise equipment and maintaining it."

– Steve Phillips
Assistant Director, The Spa at Pinehurst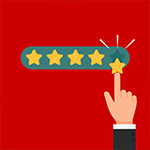 "The Fitness Doctor is the first person I call when I need equipment maintenance and or repair.  But  more importantly, Tim and Kathy are who I look to for fair and honest equipment and manufacturers reviews when we are considering the  purchase of new equipment.  All equipment requires service, but I want to know the good, the bad, and the ugly of each manufacturers service policies and how well the back up their product.  Can I get parts on a timely basis?  Will they stock parts well into the future?  Tim and Kathy see the upside and downside of all the equipment they service.  They know if a product is going to live up to the hype.  They help me troubleshoot problems over the phone, so they make the most of their time and my company's money.  Honesty and Integrity is the Fitness Doctor's calling card."

– Carole Schnug
Queen City Racquet & Tennis Club, Cincinnati Ohio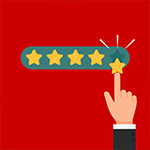 "Fitness Doctor is a service company that has truly distinguished themselves from other companies by demonstrating the highest degree of professionalism and dedication in the performance of their service work, which Star Trac is grateful to have them as a long time service partner."
– Dennis Vega
Field Service Manager, Star Trac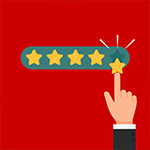 "As the Health Director at a local YMCA, I have used the Fitness Doctor for twelve years.  We have been pleased with the products and the service the Fitness Doctor has provided.  We have experienced professional, knowledgeable and friendly staff."
– Glee Knoop
Health Enhancement Director, Champain Family YMCA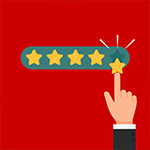 "I have been working with the Fitness Doctor for about 25 years. From consulting, to service, to sales, they have kept their promises and Tim still believes that a handshake means something. Their values have set them apart from others. Tim tells me until this website, that he has never advertised, and has relied on word of mouth for all these years. Tim and Kathy, I can't imagine what this site will do for you, when other business partners find out how truly dedicated you folks are."
– Jesse Phillips,
CEO- PFS Services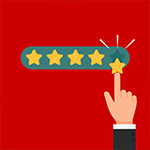 "The Fitness Doctor has been a large part of our success with our programs here at our rehabilitation center in selling us the proper equipment for our patients including, servicing the equipment on a quarterly basis and making sure when things are broken that they are up and running in a timely manner, he is very friendly to our staff as well as the patients who use the facility."

– Carol Wright RN
Questions?
If you are in need of assistance or have questions please give us a ring.